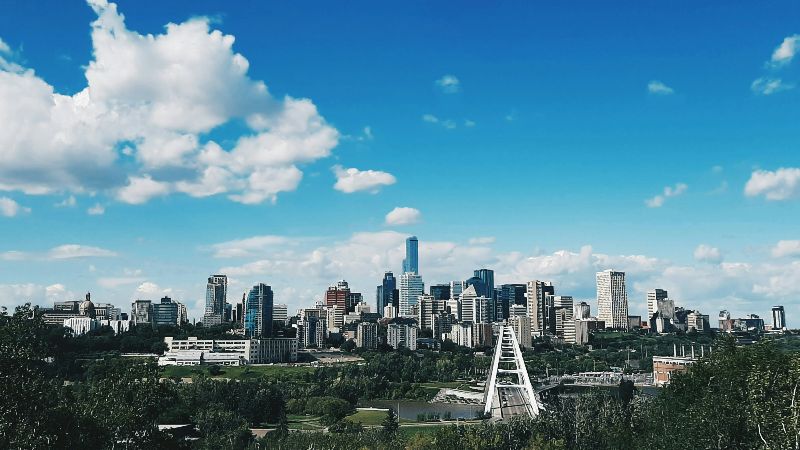 TAP-EDM Showcase Event in Edmonton, Alberta

"Equal opportunities for all: Canada's contribution"

November 27, 2023, 7:00pm-8:30pm

Unlocking potential worldwide: Join Canadian experts as they highlight the global face of gender equality in international aid.
This engaging public in Edmonton, Alberta event brings Canadian experts together to discuss their experiences in promoting gender equality worldwide.
The event features moderated panel discussions and a 'world café' style Q&A session, encouraging attendees to explore the TAP-EDM project and consider their role in advancing equality. #EqualityInFocus.
Gender equality means a world where every individual is able to live to their maximum potential. #EqualityInFocus #GenderEquality #Internationaldevelopment #TechnicalAssistance
This event brings together Canadian experts showcasing how they integrate gender equality in international assistance. It will explore what gender equality means in different countries and contexts and where inequalities come from, and include a moderated panel discussion and a 'world café' style question and answer period with panelists and other experts involved in promoting gender equality.
The evening showcase is brought to you by the Technical Assistance Partnership Expert Deployment Mechanism (TAP-EDM) project, a Global Affairs Canada initiative implemented by Alinea International.
** EVENT PROGRAM **
"Equal opportunities for all: Canada's contribution"
 Muttart Conservatory 9626-96a St NW, Edmonton, AB, from 7:00-8:30pm 
7:00 pm Welcome guests
7:30pm Introductions
7:40 Panel presentation
Philip Jakob in Guatemala  and
8:00pm "World Café" in the various pyramids*
*World Café – meet and greet with TAP-EDM Canadian Experts in the pyramids according to regions
Muttart Pyramids: Tropical – Latin American projects / Arid – African projects / Temperate – Asia-Pacific projects
Light snack, appetizers, cold and hot beverages will be served – by Café Bloom *** Cash Bar.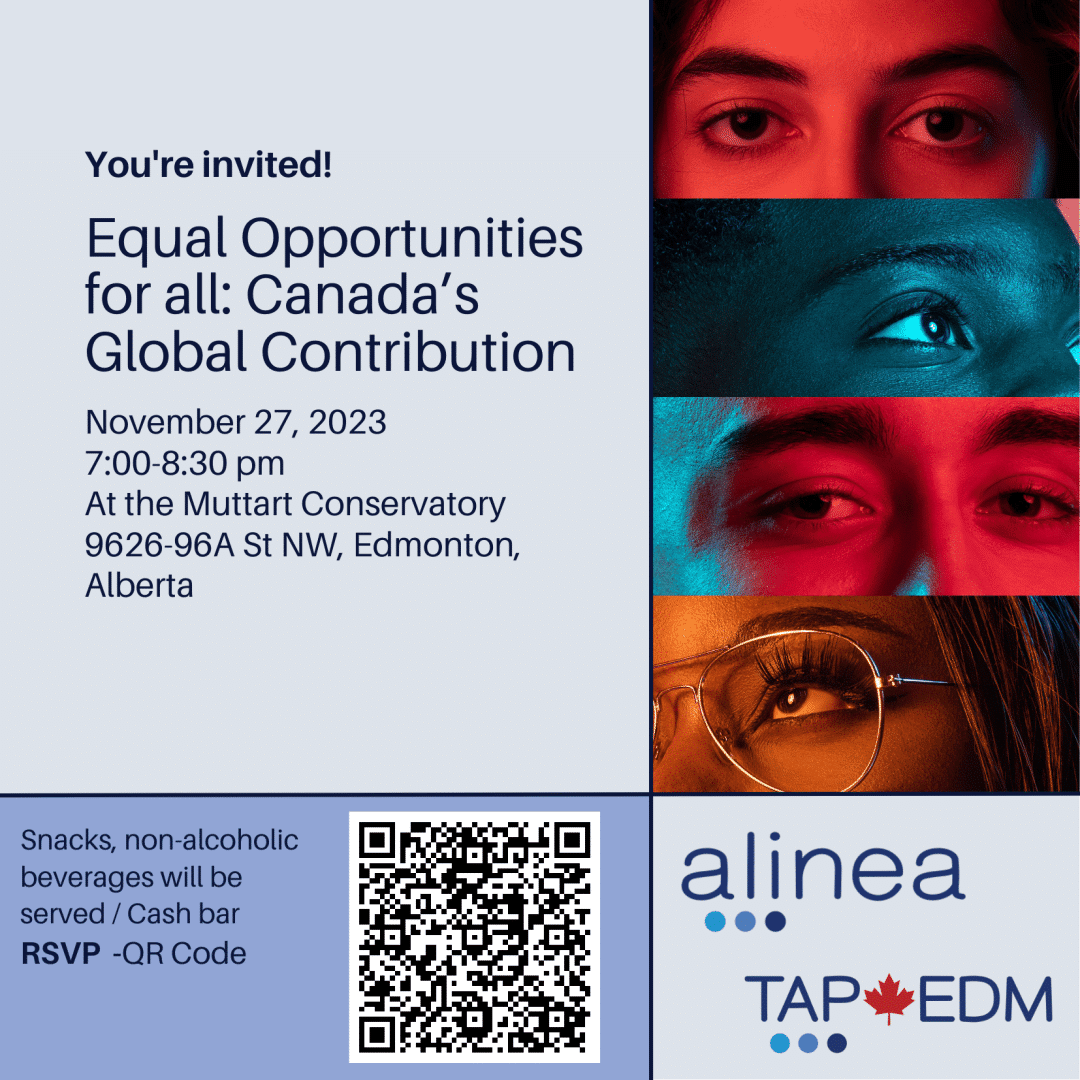 FAQs - "Equal Opportunities for all" Event
This is a FREE, in-person event only at the Muttart Conservatory, Edmonton, Alberta
626 96a St NW, Edmonton, AB T6C 4L8
Guests must register via Eventbrite – LINK HERE.
Guests participating in the TAP Events and Meetings will stay at the Varscona Hotel on Whyte Avenue, Edmonton, Alberta.
Parking at the Muttart Conservatory is free of charge.
There is a large, paved parking lot immediately outside the building for visitors to the Conservatory.
For the TAP-EDM Gender Equality Event
Three panelists who represent some of the TAP Canadian Experts working in gender equality initiatives in Colombia, Guatemala and the Gambia.
Several other TAP Canadian Experts will also be present at to share on their projects around the world, namely Nigeria, Maldives, Bolivia, Mexico, Suriname, Rwanda, Morocco and Tunisia.
This event is open to all individuals interested in international development, in the gender equality ecosystem as well as members of the general public, civil society, and NGOs from Edmonton.
Yes.
A standing cocktail style evening is offered with stationary hors d'oeuvres – warm selections as well as fruit platters, assortment of cheese, meat and cracker selections (free).
Selection of non-alcoholic beverages, coffee and tea (free).
Cash bar.
Hotel accomodations
 Varscona Hotel on Whyte, 

8208 106 St, Edmonton, AB T6E 6R9
Knowledge Harvest Meetings for TAP Experts
At the Varscona Hotel on Whyte – Thomas Bennett Room
Tuesday, November 28, 2023 

meet for lunch

12:00 noon
Tuesday, November 28, 2023 at 1:30 pm – 5:00pm
Wednesday, November 29, 2023 8:30am – 5:00 pm
TAP-EDM November 2022 Showcase Event
The 2022 TAP Showcase Event took place in Gatineau, with a gathering of over 50 distinguished guests showcasing the TAP initiatives with ambassadors, diplomatic corps, and government officials in a welcoming and symbolic venue at the Native Women's Association of Canada, strengthening continued relationship-building with Canada's Indigenous peoples and the international development communities. We are grateful for the ongoing support, and interest of all our partners in implementing these international development projects – sharing Canada's greatest resource with the world – its people.